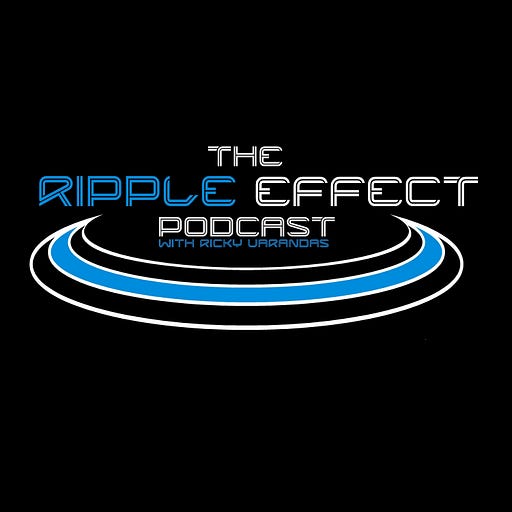 Dec 28, 2022 • 51M
THE RIPPLE EFFECT PODCAST #444 (DR. PETER MCCULLOUGH | BATTLING THE BIO-PHARMACEUTICAL COMPLEX)
The Ripple Effect Podcast has journalists on like Ben Swann, historians like Dan Carlin, musicians like Burton C. Bell from Fear Factory, researchers like James Corbett, scientists like Rupert Sheldrake, comedians like Jim Florentine, doctors like Dr. Burzynski, filmmakers like Mikki Willis, authors like Christopher Ryan, philosophers like Daniele Bolelli, athletes like Justin Wren, professors like Richard D. Wolff and many others like Gov. Jesse Ventura, Freeway Rick Ross, Del Bigtree, Matt Farah, Dr. Dominic D'Agostino, G. Edward Griffin & Whitney Webb, in hopes to bring our listeners the most interesting people, & the most interesting conversations, with the goal of "Provoking Thought & Starting A Ripple."
Dr. Peter A. McCullough is an internist, cardiologist, epidemiologist, and the Chief Scientific Officer of The Wellness Company. Since the outset of the pandemic, Dr. McCullough has dozens of peer-reviewed publications on the infection and has commented extensively on the medical response to the COVID-19 crisis.
Dr. McCullough is one of the most published cardiologist ever in America, with over 1,000 publications and 660 citations in the National Library of Medicine and is a recipient of the Simon Dack Award from the American College of Cardiology and the International Vicenza Award in Critical Care Nephrology for his scholarship and research.
DR. PETER A. McCULLOUGH
WEBSITE: https://www.petermcculloughmd.com/
TWITTER: https://twitter.com/P_McCulloughMD
INSTAGRAM: https://www.instagram.com/petermcculloughmd/
RUMBLE: https://rumble.com/c/PeterMcCulloughMD
THE WELLNESS COMPANY: https://www.twc.health/pages/dr-peter-mccullough
SUBSTACK: https://petermcculloughmd.substack.com/
BOOK: https://www.amazon.com/Courage-Face-Covid-19-Hospitalization-Bio-Pharmaceutical-ebook/dp/B09ZBJLWD9?ref_=ast_sto_dp
THE RIPPLE EFFECT PODCAST
WEBSITE: http://TheRippleEffectPodcast.com
Website Host & Video Distributor: https://ContentSafe.co/
SUPPORT:
PATREON: https://www.patreon.com/TheRippleEffectPodcast
PayPal: https://www.PayPal.com/paypalme/RvTheory6
VENMO: https://venmo.com/code?user_id=3625073915201071418&created=1663262894
MERCH Store: http://www.TheRippleEffectPodcastMerch.com
MUSIC: https://music.apple.com/us/album/the-ripple-effect-ep/1057436436
ROKFIN: https://rokfin.com/RippleEffect
SPONSORS:
LMNT Electrolyte Drink Mix (Free Gift With Purchase): http://DrinkLMNT.com/TheRippleEffect
NEW LMNT CHOCOLATE MEDLEY: https://drinklmnt.com/pages/chocolate-medley?rfsn=6589695.aa3fa8&utm_medium=affiliate&utm_source=rickyvarandas&utm_campaign=chocolatemedley&utm_content=&utm_term=
THE UNIVERSITY OF REASON (Autonomy Course): https://www.universityofreason.com/a/29887/ouiRXFoL
ContentSafe: https://ContentSafe.co/
OTHER SPONSORS:
IPAK-EDU Classes (10% OFF Link): https://ipak-edu.org/?afmc=RVIPAK
Health Products & Supplements: https://shareasale.com/r.cfm?b=895844&u=3238711&m=53676&urllink=&afftrack=%22%3EVisit
Johnny Larson (Artist): https://linktr.ee/johnnylarson
WATCH:
ROKFIN: https://rokfin.com/RippleEffect
ODYSEE: https://odysee.com/@therippleeffectpodcast:d
BITCHUTE: https://www.bitchute.com/channel/6bOtjURD1rds/
FLOTE: https://flote.app/trepodcast
RUMBLE: https://rumble.com/c/c-745495
Banned.VIDEO: https://banned.video/channel/the-ripple-effect-podcast
YOUTUBE: https://www.youtube.com/channel/UCVfy9MXhb5EIciYRIO9cKUw
LISTEN:
SPOTIFY:
GOOGLE PLAY/PODCASTS: https://podcasts.google.com/search/the%20ripple%20effect%20podcast
iTUNES: http://apple.co/1xjWmlF
STITCHER RADIO: https://www.stitcher.com/show/the-ripple-effect-podcast
SUBSTACK: https://TheRippleEffectPodcast.substack.com/
Fringe.FM: https://fringe.fm/sho